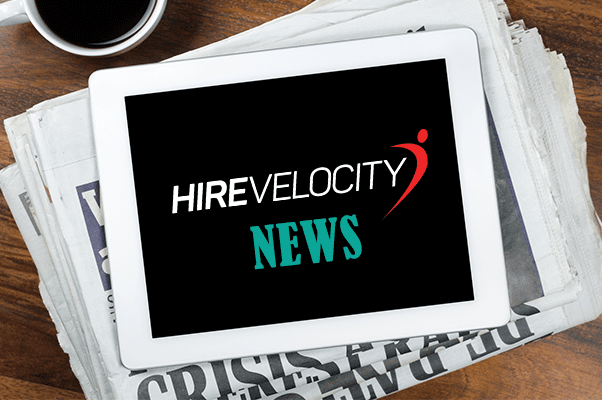 Ranked for Midsize Deals, Hire Velocity demonstrates continued operational excellence and superior client service
Hire Velocity, a leading Recruitment Process Outsourcing (RPO) firm, announced today that they have earned a ranking among top RPO companies for Midsize Deals on HRO Today's 2018 RPO Baker's Dozen list. Based on surveys of RPO buyers and industry leaders, the ranking demonstrates Hire Velocity's deep commitment to client satisfaction and their innovative approach to meeting pressing talent needs with human capital solutions.
"Our team stands behind our work with a strong commitment to quality, exceptional results, and superior service," said Hire Velocity Chairman John West. "This award showcases Hire Velocity's impeccable dedication to excellence as we develop strategic partnerships with our clients and help them design comprehensive solutions to their workforce challenges in today's competitive hiring climate."
This is Hire Velocity's second consecutive ranking on HRO Baker's Dozen for RPO solutions. According to HRO Today CEO, Elliot Clarke, the quality of services scores were down by more than 6% across the RPO firms this year; however, Hire Velocity's scores increased across the board in all three categories: breadth of service, size of deals, and quality of service.
The annual HRO Today RPO Baker's Dozen List features top RPO companies as measured by anonymous surveys of over 1,300 RPO buyers and industry experts. Rankings are determined using weighted algorithms and statistical analysis of results in three categories: breadth of service, size of deals, and quality of service. To receive the award, RPO firms must demonstrate leadership in innovation, client satisfaction, and quality service.
About Hire Velocity
At Hire Velocity, we are passionate about designing talent strategies that transform organizations and make the impossible possible for our clients. By combining high quality delivery teams with the most advanced recruiting and social media tools, we utilize two of our greatest assets—our talent and technology – to discover, measure, maximize, and deliver results.