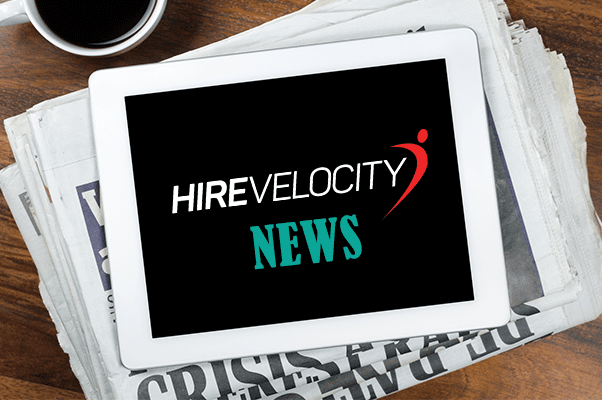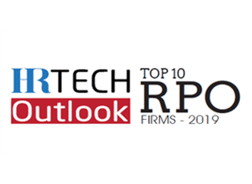 Hire Velocity, a proven leader in RPO and human capital solutions, has been ranked in HR Tech Outlook's list of top 10 RPO firms across the nation.
The list recognizes RPO recruitment firms that have demonstrated leadership and vision in integrating technology into the recruitment process. Selected by a panel of CEOs, CHROs, VCs, and the editorial board of HR Tech Outlook magazine, each of the companies on the list strategically implements innovative technology solutions to improve the recruitment process, reach candidates effectively, and connect them with employers.
"This recognition demonstrates the true heart of our mission at Hire Velocity," said Hire Velocity Chairman John West. "We believe that creating deeply engaged strategic partnerships with our clients is the best way to help them develop successful recruiting solutions and superior candidate experiences. As part of that relationship, we continuously evaluate new technology tools and platforms that will help our clients attract and engage the best talent on the market. This helps us create highly personalized, high-touch experiences for our clients, and we stand behind our solutions with an uncompromising commitment to excellence and superior service."
This award is Hire Velocity's fourth top 10 award, three of which are for RPO and one is for retained executive search.
Learn more about Hire Velocity's distinguished awards that rank the firm among the top RPO companies.
---
About Hire Velocity
Hire Velocity designs talent strategies that build great teams and great businesses. We are a proven leader in Human Capital Solutions and trusted by companies for customized Recruitment Process Outsourcing (RPO), Search, and Talent & Digital Advisory solutions. Hire Velocity partners with clients across nearly every industry to solve recruiting challenges and achieve sustained outcomes. Consistently recognized as a partner that goes the 'extra mile', we are devoted to delivering outstanding customer service. To learn more, visit us at www.hirevelocity.com.