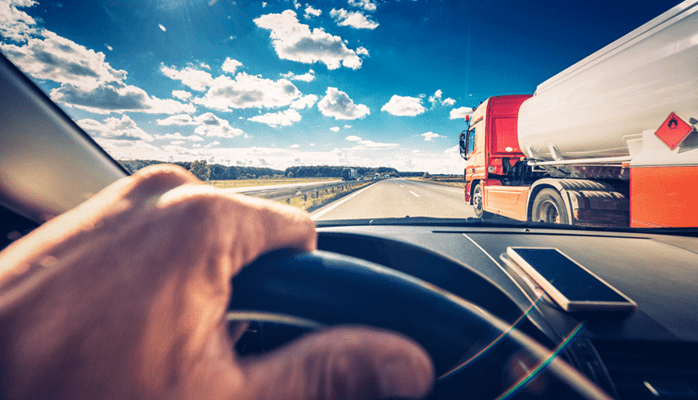 It's no secret that the trucking industry is facing a crisis. Low salaries and aging drivers—among other things—have created a talent squeeze in transport recruitment, that has many in the industry looking for alternative solutions.
One such solution involves tapping into the pool of 350,000 independent owner-operators with apps like Uber Freight. Uber Freight is the latest of Uber's forays into the transportation market. The company, known for its independent ride service (and lately, its legal snafus), recently launched a new app aimed at the trucking industry.
What Uber Can Do for Truck Drivers
With the app, owner-operators can search for loads based on destination, equipment requirements, and delivery dates. Availability is limited to Texas for now, but Uber has plans to expand into California, Arizona, Chicago, and the southeast. The benefits to carriers include managing their own hours, saving money by not going through a broker, and getting paid more quickly.
Uber isn't the first company to recognize the potential in matching loads with carriers using technology. In fact, there are at least eleven other companies looking to grab a piece of the freight-on-demand pie. These companies seek to replace the middleman, allowing truck drivers to book their own loads with the click of a button. It's a model that has seen some initial success, although the industry has been slow to adopt the technology on a large scale.
So what does that mean for the trucking industry?
Addressing the Driver Shortage With Load-Matching Technology
One of the biggest factors contributing to the truck driver shortage is driver retention. While turnover rates for 2017 are lower than they have been in the previous two years, they still represent a disconnect between drivers and employers. But load-matching technology may be able to boost the industry's image by building trust into the equation.
Apps like Uber Freight help drivers find loads close to home, manage their hours more efficiently, and get paid on time. Those factors are important to younger workers in particular, and that's a demographic that has remained largely untapped by the trucking industry.
If the industry hopes to close the talent gap, they will have to address lingering problems like long hours on the road, negative perceptions among young workers, an aging workforce, and relatively low salaries.
Load-matching technology represents a step in the right direction with increased independence and transparency between carriers and shippers. For the time being, Uber Freight and its competitors don't offer the volume of work necessary to solve the driver shortage problem completely.
But it's a possibility worth considering as freight availability increases and drivers look for more ways to boost earning potential.