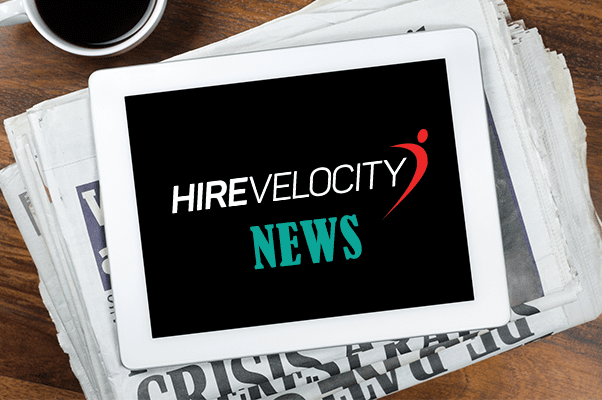 West was honored with the Society of Business Fellows annual award for his commitment to providing insight and guidance to new leaders.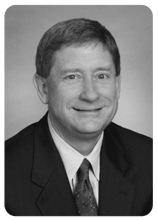 On October 6th, the Society of International Business Fellows (SIBF) awarded Hire Velocity Chairman John West the 2018 Mentor of the Year Award. Presented at the non-profit organization's Annual Summit in Austin, Texas, the award represents a passionate commitment to supporting the success of new leaders through listening, learning, and sharing knowledge.
John's experience as a global business leader and technology investor positions him to offer insight and guidance to leaders within SIBF as well as across several high-growth industries. He previously served as National Board Chair and the Florida State Chair for the organization and has generously supported the SIBF Academy program with his time and resources as a financial sponsor, facilitator, recruiter and instructor. For the past 15 years, he has focused his efforts on providing capital and performance mentoring for growth businesses primarily in the technology and human capital sector. He serves on the board of several corporate and non-profit organizations, and recently received a lifetime appointment as Chairman Emeritus for the University of Tampa Board of Trustees.
"I am honored to receive the SIBF's Mentor Award for 2018," said John. "It's thrilling to see the new strides being made in global business, and I'm excited to contribute to SIBF's mission of helping business leaders learn, connect, and grow."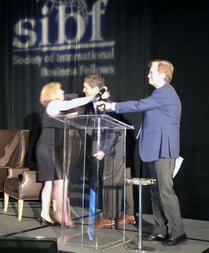 Other winners honored at this year's SIBF Annual Summit include Marc Blumenthal (Allan J. McDonald International Entrepreneur Award), Tifi and Jack Bierley (James D. Cockman Humanitarian Award), Cindy Jarboe (Spirit of SIBF Award), and Breck Walker (Newcomer Award).
SIBF organizes and hosts an array of global experiential learning events, conferences, and programs annually for members and their families, including the Washington Briefing, which offers a symposium to discuss the latest developments in Washington on domestic and international policy issues; the annual Money & Responsibility Program at Cambridge University, which offers young adults the opportunity to discover the mathematics of money, the importance of philanthropy and entrepreneurialism, and the significance of financial planning; and the SIBF Leadership Academy,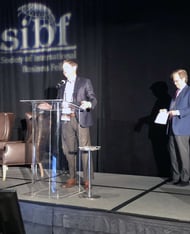 which brings together world-class business coaches and global business executives who work with participants to investigate innovation, creativity, and entrepreneurship while deepening and extending learning and personal growth. Through its global network affiliates and sister organizations, SIBF also hosts the Middle East Leadership Academy, Central Eurasia Leadership Academy, and South East Asia Leadership Academy annually.
Hire Velocity has sponsored the SIBF Leadership Academy since its inception in 2014 and partnered with the organization to recruit new classes of young leaders to the SIBF Leadership Academy.
---
About Hire Velocity
Hire Velocity designs talent strategies that build great teams and great businesses. We are a proven leader in Human Capital Solutions and trusted by companies for customized Recruitment Process Outsourcing (RPO), Specialty Search, and Talent & Digital Advisory solutions. Hire Velocity partners with clients across nearly every industry to solve recruiting challenges and achieve sustained outcomes. Consistently recognized as a partner that goes the 'extra mile', we are devoted to delivering outstanding customer service. To learn more, visit us at www.hirevelocity.com.
About SIBF
The Society of International Business Fellows (SIBF) is a global non-profit business association that seeks to connect and educate global business leaders. With over 1,000 members in 40 countries around the world, the SIBF offers opportunities to network with international business professionals, access the latest information on global business trends and growth industries, and share expertise with a globally minded, intellectually curious membership. Membership awards are presented annually to members who demonstrate outstanding leadership or make extraordinary contributions during the previous year. To learn more about SIBF, please visit their website at www.sibf.com.