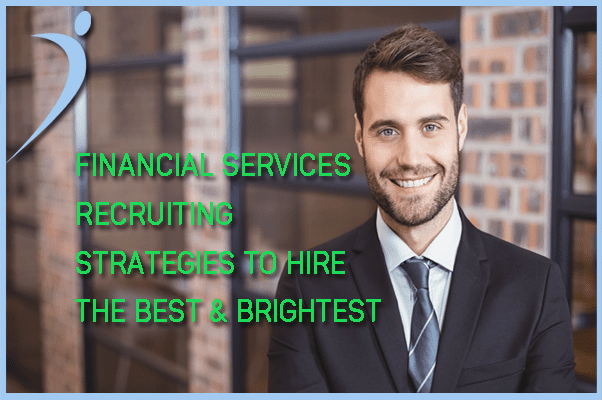 The future is bright for finance institutions. Globalization, technological innovation, and a growing economy have created new opportunities and faster-than-average growth across the industry.
But there's a caveat. Those same factors have also triggered a surge in demand for qualified talent – and many institutions are struggling to meet that demand, driving demand for specialized financial services recruiting.
Talent Trends and Challenges in the Finance Industry
According to BLS data, we can expect a total of more than 750,000 new finance jobs to hit the market in the ten-year span between 2016 and 2026. In addition to traditional talent needs like CPAs, financial advisors, loan officers, and regulatory specialists, those new jobs will also include innovative roles in areas like technology and data analysis.
Finance institutions are laser-focused on digital transformation, and that's why we're seeing a surge in demand for people with skills like:
Data analysis
Digital innovation
AI and automation
Fintech and Insurtech
Alongside the need for specialized skills, however, finance employers also face significant hurdles in financial recruiting and retaining the talent they need. A brutal talent shortage and a quickly aging workforce have left gaping holes in the labor pool at many companies. One survey of insurance companies, for example, found that 95% of employers in that industry have open positions, and over half have more than 50 roles to fill.
But it's not easy to hire the right people in a highly specialized industry. The average financial advisor is 50 years old and only 5% are younger than 30. But many clients are hesitant to take financial advice from a younger person, and the industry's shift toward fee-based compensation as a percentage of the money under management rather than commissions may be a deterrent to younger, less-established professionals.
The most common hiring challenges in the industry include an overabundance of unqualified resumes, high millennial turnover, lack of skilled candidates, lack of diversity candidates, baby boomer retirements, and an inability to recruit younger employees.
The question is: how can finance institutions overcome those challenges and hire the talent needed to support future growth?
Financial Services Recruiting: Tips for Finding and Keeping the Best Talent
Hiring in today's market is less about announcing available jobs and more about creating a connection with candidates. To attract the right candidates, you will have to show them why your company is a desirable place to work, address their concerns, and demonstrate that you share their values.
Here are our top tips on finding and keeping qualified talent in the finance industry, from finance recruitment experts.
1. Know Who You're Trying to Attract
To effectively market yourself to candidates, you first need to understand what motivates them. Younger professionals, for example, want to work for companies that share their values and communicate them in an authentic way. In addition to compensation, offer these workers a sense of purpose, a clear career path, and plenty of flexibility. More established candidates might be looking for a strong benefits package, job security, or a compensation increase. You can gain a better understanding of employee motivations by talking with candidates during and after the hiring process and by conducting exit interviews for departing employees.
2. Create the Right Job Description
Job descriptions are sales pitches. As such, they should do more than simply list the requirements. Use the job description as an opportunity to tell a story about your company culture and benefits. Craft the description based on the type of person you want to attract and use language that will resonate with them.
3. Offer Competitive Compensation
There's a lot of buzz about millennials looking for purpose and opportunity in their work these days. That's true, and it should be considered in your hiring strategy, but don't assume that compensation doesn't matter. A competitive salary can provide an edge over the competition, especially when accompanied by salary growth prospects down the road.
4. Use Recruiting Technology and AI
Technology supports your recruiting efforts with data and helps you improve the quality of hire by screening for skills and credentials, helping you identify and reconnect with former candidates who may fit a newly available position, and reducing bias during the hiring process. Social media is also an excellent platform for spreading the word about open roles and promoting cultural values.
5. Leverage the Power of Your Brand
Your employer brand is a powerful tool to connect with and recruit the best candidates. In a job market where candidates can pick and choose the companies, they want to work for, a strong employer brand that promotes your values and ideals can deliver a competitive advantage.
6. Reach out to young professionals.
The age gap in finance is concerning to many industry leaders, and rightfully so. If younger professionals don't step up, the talent gap in industries like financial planning and insurance will continue to grow. Use these strategies to reach the younger generation:
Partner with colleges and tech schools to connect with recent college grads for job opportunities or apprenticeships.
Use social media to spread the word about your open positions.
Implement mobile applications and job search capabilities.
Demonstrate efficient use of current technology.
Perhaps the best piece of advice we can offer for recruiting in a tight job market is this: recruit everywhere, all the time.
Sound like overkill? It's not. Networking is one of the most effective ways to find the right candidates, especially with low unemployment rates and few active job seekers. Connect with candidates by tapping into the networks of people throughout your company, from executives down to entry-level candidates. It's also crucial to implement ongoing recruitment strategies like passive candidate recruiting, employee referral programs, and social media campaigns.
Even if you aren't actively hiring, every interaction (both online and off) is an opportunity to strengthen your brand and build connections with skilled candidates who may become your future employees.