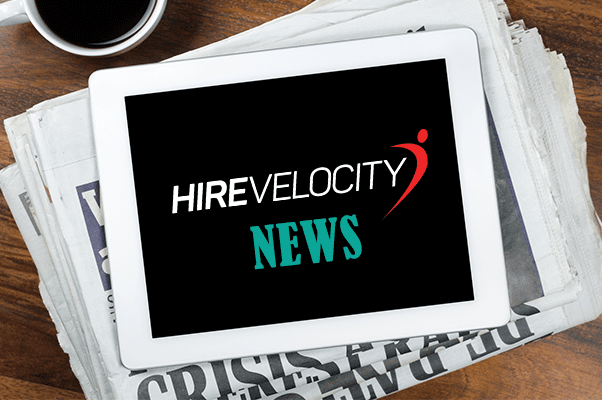 Hire Velocity Expands RPO Solutions to Meet Growing Client Demand for Innovative Human Capital Solutions
July 13, 2016 – Atlanta, GA: Hire Velocity, a leading provider of innovative workforce solutions, announced today it is expanding its solutions portfolio to include executive search and talent advisory, meeting the growing market demand for comprehensive, tailored workforce solutions. Hire Velocity's commitment to client innovation is reinforced by its new refreshed brand identity and corporate website (www.hirevelocity.com).
As economic changes and growing business requirements drive increased demand for sustainable workforce solutions, companies' success hinges on the ability to attract and retain the right talent. In today's competitive talent landscape, it is not enough to simply fill open positions. A successful human capital strategy includes employer branding, strategic workforce planning, recruiting technology implementation, succession planning and executive search, and in-depth market intelligence and talent analytics.
"Companies today face an increasingly competitive market, and having the best talent is the key to long-term organizational success," said Hire Velocity CEO. "Hire Velocity has evolved into a single source for leadership and talent insights, partnering with clients to develop workforce solutions that transform their recruiting into a competitive advantage and improve the quality of hire and candidate experience. Our new identity captures the essence of our commitment to client delivery and operational excellence."
Hire Velocity delivers recruitment process outsourcing (RPO) solutions, including enterprise, full cycle, partial cycle, project and on-demand RPO, across nearly every industry and skill set. The company has expanded its solutions to include assessment consulting, employer and talent branding, market intelligence and analytics, and technology evaluation as well as retained and specialty search.
Hire Velocity's new brand is designed to convey its commitment to solving clients' human capital needs with customized talent acquisition solutions. As part of Hire Velocity's brand initiative, the company has elevated its corporate website to complement its expanded suite of solutions. The new website features rich content around Hire Velocity's new workforce solutions, industry expertise and thought leadership.
More information about Hire Velocity is available at www.hirevelocity.com or follow us on Twitter @HireVelocity.
---
About Hire Velocity
Hire Velocity is a leading workforce solutions provider specializing in recruitment process outsourcing (RPO), executive search and talent advisory to clients across the United States. Hire Velocity offers highly customizable solutions across nearly every industry and skill set, delivering thousands of qualified hires annually since its founding in 2004. Hire Velocity provides scalable recruiting solutions to many of the Fortune 100 and Fortune 500 companies. Hire Velocity is a proven leader in customer satisfaction and performance, delivering its suite of solutions including employer and talent branding, executive search, talent analytics, assessment consulting and technology evaluation. Hire Velocity consistently delivers improved quality of hire for clients with diverse recruiting needs.