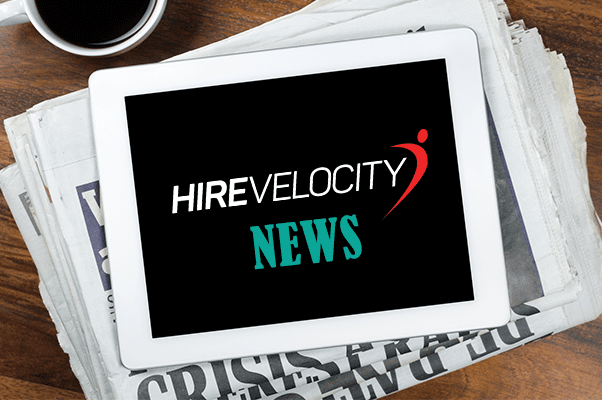 Hire Velocity, a leading provider of recruitment process outsourcing (RPO) and human capital solutions is thrilled to announce its latest milestone in industry collaboration. As of May 2023, Hire Velocity has officially joined the Recruitment Process Outsourcing Association (RPOA) as a Silver Member, signifying a strategic partnership that will deliver even greater value and innovation to Hire Velocity's clients and team members.
The RPOA, renowned for its commitment to advancing the recruitment process outsourcing (RPO) industry, serves as a dynamic platform for RPO providers and stakeholders to connect, collaborate, and drive excellence in talent acquisition strategies. As a Silver Member, Hire Velocity will actively participate in shaping the future of talent acquisition and RPO practices through networking opportunities, thought leadership contributions, and participation in RPOA events.
"We are excited to partner with the RPO Association, as we truly believe in its purpose to advance, elevate, and promote recruitment process outsourcing as a strategic hiring solution. RPOA provides truly insightful thought leadership to the RPO and business community, and we look forward to contributing to that thought leadership and the conversations about the future of our industry", said Sara C. West, Managing Director of Hire Velocity.
The strategic collaboration between Hire Velocity and RPOA holds the potential to drive impactful changes across the talent acquisition spectrum. Hire Velocity encourages companies seeking innovative and efficient talent solutions to explore the benefits of RPO services.
Leslie Vickrey, CEO & Founder of ClearEdge Marketing and RPOA Advisory Board Member, is pleased to welcome Hire Velocity as a Silver Member of the RPOA. "One of the greatest values of RPOA membership is regular and interactive access to great thinkers and doers."
The RPOA's mission is to empower RPO providers like Hire Velocity by fostering a supportive community and providing access to a wide array of educational materials, webinars, and research, all geared toward driving the industry forward. As a Silver Member, Hire Velocity looks forward to collaborating with RPOA to shape the future of the RPO industry.
For more information about Hire Velocity's RPO offerings and how they can revolutionize your talent acquisition, please visit www.hirevelocity.com.
____
About Hire Velocity
Hire Velocity designs talent strategies that build great teams and great businesses. They are a proven leader in Human Capital Solutions and trusted by companies for customized Recruitment Process Outsourcing (RPO), Search, and Talent & Digital Advisory solutions. Hire Velocity partners with clients across nearly every industry to solve recruiting challenges and achieve sustained outcomes. Consistently recognized as a partner that goes the 'extra mile', they are devoted to delivering outstanding customer service.
About RPOA
The Recruitment Process Outsourcing Association (RPOA) is a member-driven and essential organization dedicated to serving the worldwide RPO community. Their primary objective is to advance, elevate, and advocate for recruitment process outsourcing as a strategic talent solution for organizations striving to maximize their potential through effective people management. They foster a collaborative community that promotes thought leadership to educate the market about the benefits of recruitment process outsourcing.
###