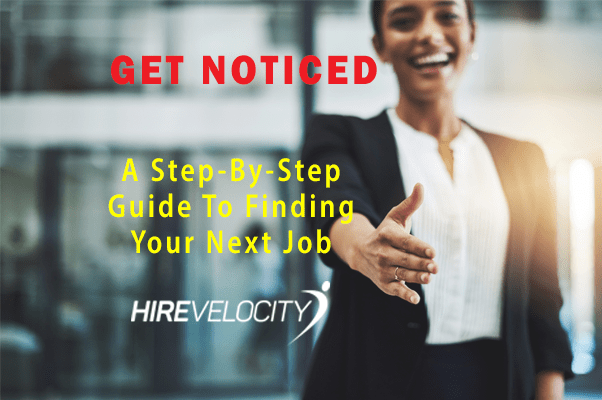 One of the most common questions we hear at Hire Velocity is how an individual should go about finding a job. Most often, the people asking this question are looking for more than just a place to punch a clock. They want a job that will fulfill their professional aspirations, offer room for career growth and personal development, and pay a desirable salary. Clearly, these types of jobs aren't just sitting around waiting to be snapped up, and finding one will require some intense effort. However, intense effort should not be a discouragement. Rewarding positions are out there for those who are willing to put in the time and effort needed to land the dream job.
Below is a sampling from the Table of Contents of the practical advice and tangible steps that we recommend you to take to land your next job!
Table of Contents:
Introduction: The War for Talent and What That Means for You
1. Get Ready to Find Your Dream Job
2. Countdown to Your Next Position
3. Your Next Job Could Be One Email Away
Keep Reading...

Thanks for reading this original content from Hire Velocity! We would love to hear what you think of this post. Please leave a comment and share this article with your Facebook, Twitter, or LinkedIn followers!