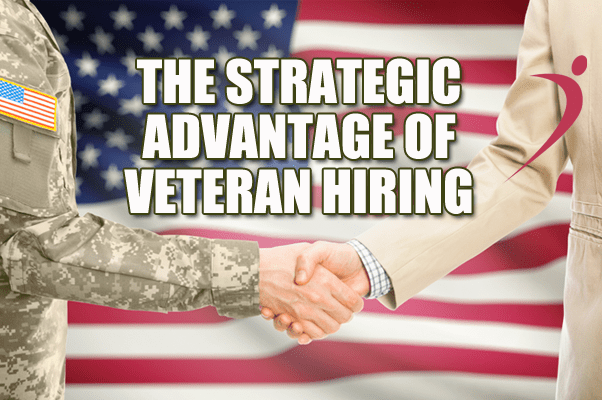 Veteran Recruiting: How and Why Your Company Should Hire Veterans in Today's Marketplace
The new generation of veterans entering the workforce has unparalleled drive and determination honed through experiences most of us will likely never encounter. Almost three million veterans have served our country since 9/11, and as many as 1.3 million will transition to civilian jobs over the next five years.
At first glance, the employment numbers for veterans look encouraging. The booming economy has ramped up demand for skilled employees and the unemployment rate for veterans has dropped to 3.7%, just .2% higher than the national unemployment rate. Still, those numbers don't tell the whole story. In some markets, the veteran unemployment rate is much higher. Many veterans make low wages and have been unable to secure jobs where they have the opportunity to invest their skills and pursue professional growth. The numbers also don't tell the story of military spouses who struggle to find work as their families make frequent station changes.
In 2016, over 450,000 veterans were unemployed. The talents, expertise, and work ethic these men and women bring to the table make them strategic assets to businesses. When you hire a veteran, you get a hard-working, ethical employee who is committed to teamwork and creative problem solving. The key is to match those veterans with the companies who desperately need their skills, and a well-defined veteran recruiting strategy can go help veterans fill the roles that are best for their skillset.
Scroll down to download this free eBook from Hire Velocity!
Table of Contents

:
Introduction
Why Hire Veterans?
How To Find Veterans With the Right Qualifications

Why Hiring Veterans Can Be Challenging
Connecting Employees With Qualified Veterans

8 Keys to Developing a Veteran Hiring Strategy