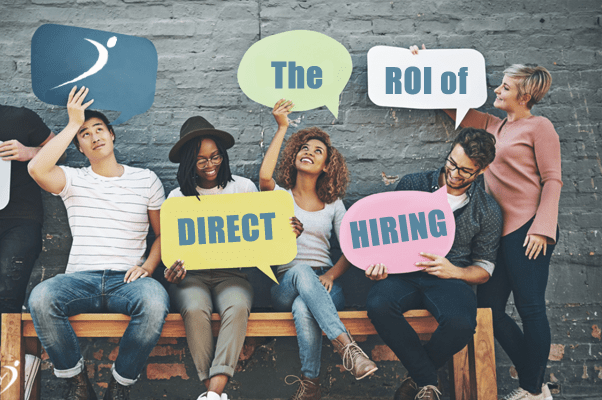 Why Your Temp-to-Direct Strategy Isn't Working and What You Can Do About It
Are you still relying on temporary hiring companies for volume hiring or seasonal work? If so, you've probably noticed a shift in the availability of quality candidates as well as a change in how temporary workers integrate into your workforce. There's a good reason for those changes. Over the past decade we have seen the unemployment rate drop from 10% to 3.8%. Jobs are plentiful and quality candidates are more difficult to find. As the U.S. economy has recovered, we've also seen changes in the way candidates look for work, the kinds of jobs they want, and their willingness to accept a position.
Are Temporary Hiring Companies Hurting Your Bottom Line?
Low unemployment rates mean candidates can be pickier about their jobs. They can hold out for a job with full benefits, for example, rather than settling for a part-time or temporary position. And because full-time positions are more readily available, candidates no longer feel the need to "audition" for a job by accepting a temporary position in the hope that it will become permanent.
But where does that leave employers? Is the trend toward direct hires good for your bottom line? What's the ROI on direct vs. temporary hiring, and how does that affect your workforce?