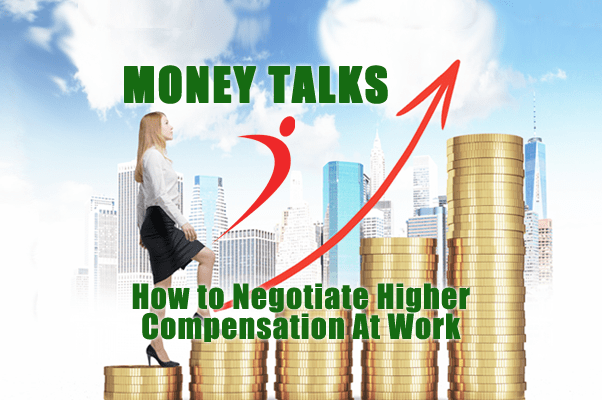 Money Talks!
Negotiating salary is a tricky business. In fact, many people rank it right up there with going to the dentist or filing their taxes. Talking about money can be awkward and emotional. What should you say? What is the best approach? Will you be perceived as arrogant or pushy?
Payscale reports that 57% of employees have never once negotiated their salary (i.e., asked for a raise). Reasons vary, but most people (28%) just plain felt uncomfortable about it. Others thought they might be perceived as pushy or worried about losing their jobs if they asked for more money.
But the truth is that people who ask for raises are more likely to make higher salaries than those who don't. In the Payscale survey, those making less than $60,000 per year were 43% less likely to ask for a raise.
While it may not be quite as simple as "Ask and ye shall receive," it still bears repeating that if you don't ask, you can be sure you won't receive.
Scroll down to download this free eBook for advice from Business Advisory Services experts, Hire Velocity!

The most important part of any salary discussion is preparation. The quality of your preparation will often determine the outcome of the negotiation. Even if your boss doesn't give you what you want, however, your preparation will demonstrate your commitment to the company and its goals.
And that's the best way to position yourself favorably for compensation increases in the future.
Table of Contents

:
HOW TO ASK FOR MORE MONEY AT YOUR NEXT JOB

TEN QUESTIONS TO ASK BEFORE YOU SIGN
KNOW YOUR WORTH

TEN WAYS TO GET A RAISE
FIVE TOPICS TO AVOID DURING MONEY TALKS
A LOOK INSIDE YOUR MANAGER'S MIND
IT'S ALL ABOUT PREPARATION