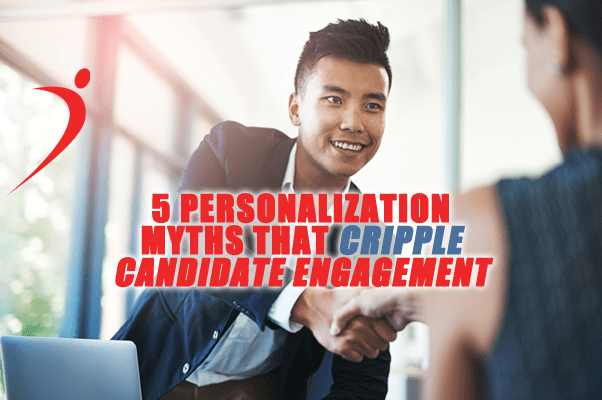 How to Hire Quality Candidates Faster With Personalized Candidate Experiences
Would you rather receive a mass market mailing from a big box store or a personalized email from your favorite niche hobby shop suggesting items of interest based on your past shopping behavior? If you chose the second option, you're in good company. Almost three-quarters of consumers prefer personalized ads. And that penchant for personalization isn't limited to retail sales. Companies as diverse as Pinterest, Netflix, and Progressive Insurance have all used personalization to drive customer engagement and improve service. Personalization has become an expectation in the marketplace today. It's part of the shift toward inbound methodology that we're seeing across all of marketing. It's even changing the way we recruit.
Scroll down to download this free eBook for advice from the Outsource Recruitment experts at Hire Velocity!
Table of Contents:
What's the Big Deal About Personalization?
5 Myths About Candidate Personalization

Myth #1: You Can't Personalize Until You've Connected
Myth #2: Personalization Means Unique Content for Every Individual
Myth #3: Personalization Is Just About Content
Myth #4: Personalization Is Always Interest-Based
Myth #5: Personalization Is Expensive Or Difficult

How To Personalize Your Candidate Experience
10 Personalization Ideas To Get You Started