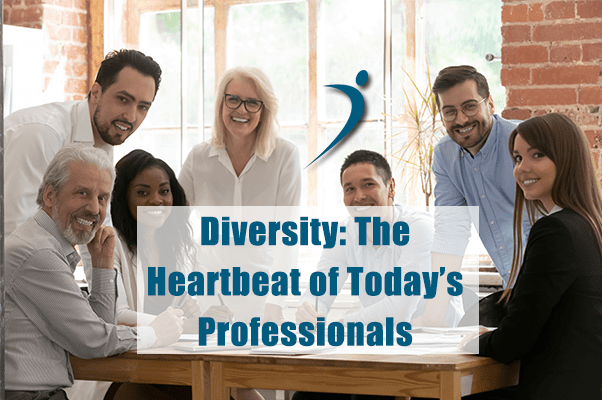 With the war for talent escalating in intensity, hiring strategies must cover not only the tried and true recruiting practices of the previous generation but also the emerging vision of younger professionals. In addition to being the most racially diverse generation in existence, millennials also tend to value diversity and inclusion in the workplace more than their predecessors did. Of course, a robust diversity vision will include other demographic groups in addition to race, and companies that place a high priority on developing such a vision and implementing it effectively may become more desirable to the talented young workers they hope to attract.
Elements of a Strong Diversity and Inclusion Approach
If your diversity hiring strategy hasn't been effective, it's time to revisit your approach from the ground up. Diversity hiring policies must take root in the fabric of your business before they can positively affect your recruiting results. Take a close look at each of these elements of a strong diversity and inclusion approach in order to determine whether a breakdown in your policies have undermined your recruiting efforts.
Vision and Vision Statement—Your diversity and inclusion goals must reach further than hiring. Your vision should include efforts toward workplace inclusion, marketplace policies designed to appeal to diverse client groups, and community leadership via partnerships with and support for organizations seeking to contribute to social and economic development. Your vision statement should make a strong business case for diversity as an advantage both in your recruiting efforts and in the marketplace.
Diversity Brand Image—Do people consider your company to be friendly to a broad range of demographic groups? Do you have diverse employees at every level of management? Have you implemented inclusion policies and training throughout your organization? All of these elements contribute to the perception candidates have of your business, creating either a positive or negative brand image in terms of your diversity policies.
Diversity Training—With a strong vision statement and strategic efforts to present an inclusive brand image in place, your next step should be to implement organization-wide diversity and inclusion training. Training should emphasize benefits of a diverse workplace including a broader range of ideas, increased creativity, mirroring the customer base, and greater ability to identify opportunities for increasing the bottom line. Employees must understand that diversity efforts focus on finding the best person for the job as opposed to filling a quota. Positive language that supports the company vision and branding should appear at all levels and in all departments within the organization.
How Can You Revitalize Your Diversity Recruiting Strategy?
A strong diversity recruiting strategy must be built on the foundational elements discussed above. When the first three elements have been intentionally considered, recruiting efforts will be easier. As your company becomes known as a diversity-friendly environment, you will become more attractive not only to diverse candidates, but also to the young professionals who value inclusion in the workplace. As you seek to create an even stronger diversity recruiting strategy, consider these positive changes:
Seek to develop a workforce that mirrors the diversity in the community you serve.
Build relationships with colleges and organizations that seek to educate and promote diversity efforts.
Reach into minority communities using job fairs, scholarships, and internships.
Use your social media pages to promote diversity career opportunities and showcase current diversity programs or employee groups.
Strive for equal representation of all groups in your marketing materials and online.
Seek feedback from current diversity groups within your organization about how you can improve recruiting efforts.
Focus retention efforts on creating an inclusive environment where diversity groups feel both valued and empowered.
Organizational diversity should be championed as a competitive advantage both for recruiting and for marketing. By identifying and actively recruiting among a diverse talent pool, your organization will become more appealing to the groups who closely identify with those employees. At the same time, your efforts toward greater workplace inclusion will increase retention among skilled workers from all groups.