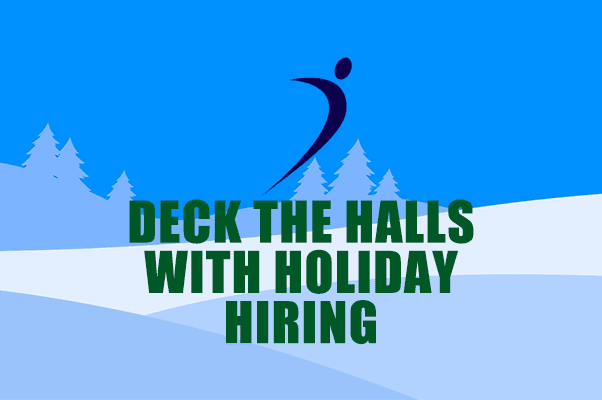 The holidays are here which means it is time to start holiday hiring. How are you gearing up for the holiday rush? Did you know hiring companies exist to you help with holiday hiring too?
Are you ready for holiday hiring? Seasonal employment is expected to reach 500,000 to 550,000
*25,000 less seasonal workers than last year
What is your holiday hiring strategy?
Hire seasonal employees or extend hours for current employees? Wal-Mart will increase current employees hours and not hire extra seasonal help.
2017 Hiring Volume
120,000 Amazon
100,000 Target
95,000 UPS
80,000 Macys
50,000 Fedex
40,000 JCP
Holiday sales are expected to increase 3.6% to 4%. That means holiday sales will increase to $679 - $683 billion. Online retail is expected to climb from 8% to 12%.
Biggest trend? In-store fulfillment: Finding workers to fill online orders for in-store pickup
What challenges will recruiters face for the holidays?
Finding tech talent for logistics
Identifying operators to oversee automation
Finding qualified drivers