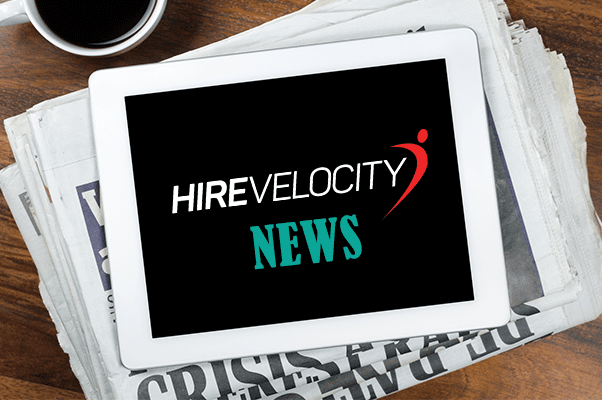 West Will Present Two PowerTalks Featuring Best Practices for Construction Industry Hiring and Driver Recruiting
Hire Velocity, a leading Recruitment Process Outsourcing (RPO) and Human Capital Solutions firm, today announced that President and recruiting entrepreneur, Byron West, will be a featured PowerTalk speaker at the 2019 ELEVATE Conference taking place in Chicago on November 5 and 6. Drawing upon his extensive recruiting experience and his knowledge of the unique hiring needs of the construction industry, West will share industry-specific best practices for recruiting and retaining top talent.
West's sessions will cover the following topics:
Hauling in Qualified Talent
November 5, 2019, 3:00 p.m.
Learn how to attract and recruit the talent in the construction industry with recruiting industry veteran, Byron West. Discover the strategies and best practices that will set you apart from your competitors and grow your business.
Strategies for Recruiting and Retaining Drivers
November 6, 2019, 11:30 a.m.
Join recruiting industry veteran Byron West as we evaluate the best strategies for recruiting and retaining drivers. We'll look at generation-specific strategies to recruit millennials as well as best practices for driver retention that help boost morale.

"The construction industry is facing critical talent shortages, especially for drivers," said West. "At Hire Velocity, we are passionate about overcoming those hiring challenges and helping our clients find the talent they need to thrive in today's competitive market. Success and growth depend on the quality of your people, and that's why I'm excited to share the strategies and insights that will support long-term hiring stability in this industry."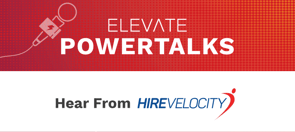 West is one of more than 30 PowerTalk presenters that will be speaking at the ELEVATE conference. ELEVATE features keynotes, presentations, and workshops centering on heavy work construction insights, personnel development, technology innovations, and product training. Attendees can also explore the conference expo to see the latest product and technology innovations and network with buyers and sellers.
---
About Hire Velocity:
Hire Velocity designs talent strategies that build great teams and great businesses. We are a proven leader in Human Capital Solutions and trusted by companies for customized Recruitment Process Outsourcing (RPO), Search, and Talent & Digital Advisory solutions. Hire Velocity partners with clients across nearly every industry to solve recruiting challenges and achieve sustained outcomes. Consistently recognized as a partner that goes the 'extra mile', we are devoted to delivering outstanding customer service. To learn more, visit us at www.hirevelocity.com.