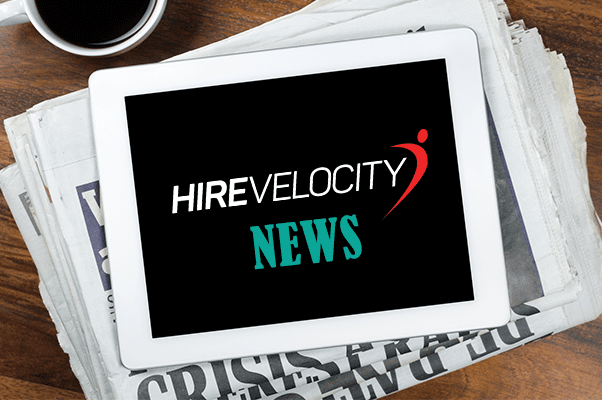 John West, Sara West, and Sarah Haskin to Share Insights on Critical Driver Shortages and Recruiting in the Transportation Industry
Hire Velocity, a leading Recruitment Process Outsourcing (RPO) firm, announced today that Chairman John West along with key Hire Velocity team members Sara West and Sarah Haskin will be presenting at the McGriff Transportation Summit in Atlanta on Thursday, November 21st.

Hosted by Scott Richards, President of McGriff, Seibels, & Williams Transportation Division, the event will provide key information for transportation insurance agents and insurance brokers as they serve clients in the transportation industry.
As trucking insurance costs have risen and the pool of available drivers has dried up, trucking companies face the twin problems of hiring and retaining enough qualified drivers and keeping their fleets insured. Driver shortages ranked as the number one concern for the transportation industry in 2019, with an expected shortfall of over 100,000 drivers in the next five years.
West and the Hire Velocity team will address the recruiting side of the equation with a discussion of the major issues in the industry and what steps companies can take to solve them. Key discussion points will include:
Strategies to Recruit Drivers
Best Practices to Retain Drivers
Untapped Pools of Driver Talent
Frequency of Driver Accidents
How Hire Velocity Solves Driver Recruiting Challenges
"The demand for qualified drivers is still growing, and we expect an even tighter squeeze on the industry due to turnover and an aging workforce," said John West. "The benefit of the RPO solutions we offer at Hire Velocity is that we can work with individual companies to create customized strategies for hiring and retention in your local area and business context. We're also committed to helping you create a reliable pipeline of drivers and hire people that will stick with you for the long-term. That's really one of the keys to success in this hiring environment."

Hire Velocity will be joining other industry leaders at the Transportation Summit as they discuss critical issues for insurance professionals and their transportation clients.
---
About Hire Velocity
Hire Velocity designs talent strategies that build great teams and great businesses. We are a proven leader in Human Capital Solutions and trusted by companies for customized Recruitment Process Outsourcing (RPO), Search, and Talent & Digital Advisory solutions. Hire Velocity partners with clients across nearly every industry to solve recruiting challenges and achieve sustained outcomes. Consistently recognized as a partner that goes the 'extra mile', we are devoted to delivering outstanding customer service. To learn more, visit us at www.hirevelocity.com.
About McGriff, Seibels & Williams
McGriff, Seibels & Williams, Inc. is a specialty insurance broker providing risk management and insurance solutions to corporate and private equity clients across the United States. With 900 employees, McGriff has practice groups in Energy, Transportation, Construction, Real Estate, Private Equity, Financial Insitutions, Public Entities, Employee Benefits and Healthcare. McGriff is a subsidiary of BB&T Insurance Holdings, the 5th largest insurance broker in the U.S.